Teacher Bios
Kelly Letalien: Studio Owner/Certified Instructor/Teacher Trainer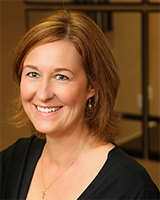 Kelly is the founder and director of Strong Tower Pilates Studio, a Pilates Core Integration (PCI) teacher trainer, and a Registered Nurse. Kelly spent five years getting the highest quality Pilates training under the tutelage of Michele Larsson and Virginia Nicholas. A Pilates instructor since 2001, Kelly specialized in pre-natal, post-natal and rehabilitative Pilates. Kelly has instructed clients with a variety of issues, including scoliosis, spondolythesis, fibromyalgia, knee and hip replacements, uterine prolapse, and more. In 2008, Kelly opened Strong Tower Pilates Studio, a peaceful environment with state-of-the-art equipment where teachers are proud to work and clients enjoy learning. That same year, Kelly was honored when asked to be a teacher trainer for the prestigious Pilates Core Integration, Inc. training program founded by Virginia Nicholas. Many years as a Labor and Delivery nurse, Kelly is an expert in women's health, and has presented workshops on topics such as, pelvic floor dysfunction, pilates in pregnancy and lumbo-pelvic instability. Kelly has one daughter and attributes Pilates for her own healthy pregnancy, uncomplicated delivery and easy recovery. She is excited to be able to preserve Joseph Pilates' legacy and mentor others, including her own family, in maintaining a healthy lifestyle. Kelly's education and experience have given her a greater understanding of the human body and a passion in the pursuit of health and wellness for all.
Barbara Upchurch, Certified Pilates Instructor & Yoga Instructor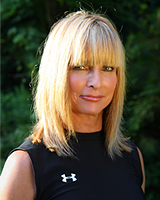 Barbara has been actively involved in dance and gymnastics throughout her lifetime.  She began doing yoga in 2002 and received her 200 hour registered yoga teacher (RYT) teaching certification in 2008 and her 500 hour RYT certification in 2010, both with Othene Munson of the Center for Yoga in Woodstock, Ga.   She went on to obtain a second 500 hour RYT as well as prenatal yoga teaching certification with Sue Hopkins of Etowah Valley Yoga.  While pursuing her passion for yoga, Barbara discovered pilates. She began taking classes at Strong Tower Pilates Studio and immediately loved how Pilates integrated dance, gymnastics and yoga as well as other modalities to the repertoire. She earned her pilates core integration (PCI) mat certification in 2009 and her 450 hour PCI comprehensive certification in 2011 with Strong Tower Pilates Studio.  Barbara is currently pursuing her Yoga Therapy certification with Sue Hopkins of Etowah Valley Yoga, which will be completed in 2013. Barbara is a member of International Association of Yoga Therapists (IAYT).
Angie Rogero, Certified 200/500hr YOGA Instructor (pic coming soon)
Angie truly began her journey with yoga the fortunate day in 2004 when she saw a sign for The Center For Yoga.She began taking classes and discovered yoga was the only exercise modality that she physically and mentally craved to do.She earned her RYT200 hour and RYT500 hour certificate at The Center For Yoga under the tutelage of Othene Munson (E-RYT500). Angie loves to research yoga and has taught specialty classes such as "Horse Tack and Yoga Mat" for young equestrians, and "Yoga Using Hand Weights". For her, integrating new applications of yoga helps keep it intriguing while honoring the ancient traditions.Angie believes yoga classes are especially good for promoting laughter and keeping your mental labor light yet supportive during the challenging physical work. In Angie's yoga classes at Strong Tower Pilates, you'll stretch, strengthen, and sculpt your muscles, mind and breath. She aims to create classes where you sweat, find your edge and wisely see just how much you can do!She wants everyone to experience that with yoga you can have fun and feel joyful while doing good for the body and good for the soul!
Amy Westmoreland, Certified Pilates Mat Instructor, Pilates Core Integration Student Teacher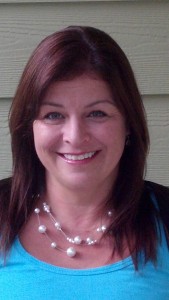 Amy is our newest student teacher in the Comprehensive Pilates Core Integration (PCI) teacher training program. She joined the STPS teach after four years as a client.  She comes from a sports background where her life was improved by her coaches and mentors.  This gives her the ability to motivate her students to reach their goals.  Amy brings her enthusiasm and new skills to help clients reach a balance of mind, body, and spirit. Amy completed her Pilates Mat certification through PCI in December 2012.
Shahida Baig, Pilates Core Integration Student Teacher for Pilates Mat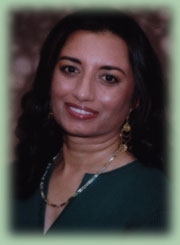 Shahida Baig, owner of Synergy Spa, is a Licensed Skin Care Professional, a CIDESCO graduate from Zurich, Switzerland. She has received training in England and Ireland, brings years of experience in Skin care, Electrolysis and Reflexology and body treatments. Shahida is also an Independent Wellness Consultant focused on providing effective personalized treatments for your Health. Shahida has been a Strong Tower Pilates Studio (STP) member since it opened.  She joined the Pilates Core Integration, Inc Mat Teacher Training program in 2012 and plans to graduate in 2013.  Shahida is eager to add a Gentle Pilates program to the STP class repertoire for those who need to sit in a chair while strengthening their bodies. She is also currently training in Qigong.